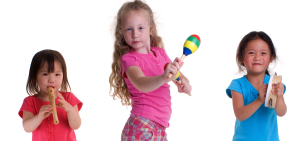 Ava campers enjoy fun and inspiring musical lessons and performances. What a great way to learn new music skills! Whether students are new to an instrument or seasoned players looking for new ideas, these camps are a great way to spend a summer day...

A Typical Day

Each day is planned with time to learn, time to practice, and time for fun.
Children will rotate between Instruments of their choice, Drama classes, Dance, Art and play throughout the day, with well timed breaks for refreshments and lunch.

Instruments:




All children could "make music" by choosing to play either of the following instruments:

Piano; keybaords
Violin, Viola, Cello
Guitar, Bass
Drums
Clarinet, Saxophone
Flute, Recorder
Voice
Orff & Kodaly Instruments

Musical Beginnings:
(Orff & Kodaly classes) is designed to develop the basic skills of music for younger campers under the age of 6. It is an exciting musical adventure including singing, rhythm instruments and dance. kids will play on xylophones, recorders, and percussion instruments.

| | |
| --- | --- |
| | Instrumental Beginnings: is designed to give the older campers who never played any music instruments before a chance to learn and master their silks in a short but fun and effective way. It will promote development of skills of playing in an ensemble, learning to read music and exploring how sounds can be produced. |

| | |
| --- | --- |
| | Master classes: is designed for more experienced instrumental students to participate in master classes and sectionals for their instrument as well as a band/string orchestra at their appropriate level of playing. |

| | |
| --- | --- |
| | Vocal/Drama Classes: will focus on musical enjoyment through singing, speech and acting. The campers will have the opportunity to engage in solos and small ensemble singing as well as role playing. The program incorporates movement, props and choreography. |

Art Classes :

Art classes emphasize fun through doing art-related activities and include individual as well as group projects. There will be short term daily artworks as well as projects that may take all week to complete.

| | |
| --- | --- |
| | Dance Classes : The 'Hippest Hip Hop' dance workshop ever, takes campers through the most popular forms of urban dance. Campers will learn house, tutting, new aged hip hop and first generation hip hop. Each day will build towards the end of the week performance where the students get to show off all their new moves with some moves of their own! Don't miss out! |

| | |
| --- | --- |
| | Concert: Enjoy a summer afternoon concert with your children performing on the last Friday of each session, featuring Musical Beginnings, Instrumental Beginnings, Dance and Musical Theater. |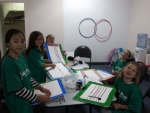 Ava Music North Shore Summer Camp
Let your inner artist roam freely
Do you love to move, dance, shake, sing and play music? Do you love to be outside, exploring the musical world around you? If so, then you just can't miss this camp.
Join Ava Music for fun and energetic musical activities and performances.

Ava Music Summer Camp is a five-week day camps designed for children
ages 3-15 with a genuine interest in music, dance and art. Students of all abilities are welcome.
Our goals are:
Encourage people to make their own style of music, without pressure.
Provide every participant with a supportive atmosphere.
Develop every participant's individual musicality.
Enable individuals to gain small-ensemble experience with players of like ability.
Offer as many players as possible the opportunity to experience orchestral playing.
Provide participants with varied musical styles and experiences.
and to create a positive environment and an enjoyable learning process that motivates children to achieve their true potential in music, dance and art.
Schedule, Time and
Location
Session One: (July 8 to July 12)
Session Two: (July 15 to July 19)
Session Three: (July 22 to July 26)
Session Four: (July 29 to Aug. 2)
Days: Monday to Friday




Drop-in time starts: at 9:45 a.m


Half-Day Camp: (two options)
10:00 am to 12:00 pm or
1:30 pm to 4:00 pm


Full-Day Camp - 10:00 am to 4:00 pm



Location: We are conveniently located in the heart of North Vancouver inside the Capilano Mall at unit 77 right across the Dollar Giant and next to Sears entrance.
Half-Day & Full Day Camps
Ava Music offers both half-day and full-day camps for ages 3 to 15 years old.




Full-Day Summer Camp:

This camp is open to children aged 3 – 15 years old. At this unique full-day camp, the program includes two streams of four classes each, devoted to singing and playing music, dance and art classes. Students are invited to participate in various activities by choosing their favorite activities from a list of instruments, dance, and art classes all led by our professional instructors. All campers under age of 6 must choose Orff & Kodaly classes as one of their choices.

Half-Day Summer Camp:

This camp is suitable for younger children who would like to participate in a two hours music/dance program every day from Monday to Friday. These campers still will have the chance to choose their classes from a list provided on the

Registration Form

.




Registration

To register with Ava Music Summer Camp, you could either print a manual Registration Form and fax or mail it to us or fill out the Online Registration Form here. For Mobile Devices Click here.
Pre-Registration is required for the summer camps.
Registration is now open (we fill up quickly, so book early)
Placement is on a first come, first served basis
A non-refundable deposit of $25 reserves your place; the balance is due by May 15th, 2013.
Fees and Payments

Enrollment Fees: An enrollment fee (non-refundable) is charged for students new to Ava Music*: $25 for the first person per family, $20 the 2nd person, $15 each additional person in the same family.
*This is an annual fee. It is applicable for all programs offered through Ava Music.




Camp Fees:
Full-Day Camp: $299 + GST/Week
Half-Day Camp $199 + GST/Week
A family's second child will receive a $25 discount per week.
After Care is available up to 5:00 pm for extra $10 per day.

Cancellation and Refund Policy
No refunds are provided after May 31, 2013. Cancellations must be made before May 31, 2013. Cancellations at any time will be charged a $25 administration fee. After May 31, 2013, refunds will be given only for medical reasons with a doctor's certificate.